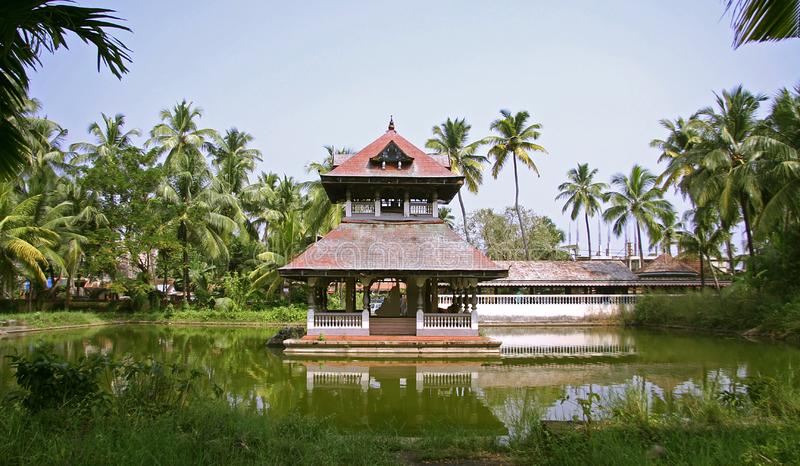 top 7 temples in kochi this temples are historic temples can be found in Kochi, where visitors are amazed by the historical details they offer about the classical era. Many of Kochi temples are considered extremely energetic in nature, and visiting them offers a holistic experience. These 7 temples in Kochi, which are dedicated to Shiva, Vishnu, Krishna, and many other deities, are a must-see for everyone on their upcoming vacation to Kerala!
Are you looking for famous temples in Kochi, there are famous 7 temples in kochi where you might find a place of solace in a beautiful environment? When you visit Kochi, you'll always want more because the city has so much to offer. Check out this selection of temples to make your trip even more blissful and tranquil.
Chottanikkara Bhagavathy Temples
Kaduthuruthy Thali Sree Mahadeva Temple 
Sree Poornathrayeesa Temple 
This Kochi temple, known as Ernakulam Shiva, was built in 1542 AD as a tribute to Lord Shiva. The unique aspect of this temple, which is one of Kochi's most popular sacred Hindu temples, is the Dravidian art that has been painted on its walls. Ettumanoor Shiva Temple is one of the many temples in Kochi that everyone should see! This is one of Ernakulam's most visited temples.
Location: Kottayam, Ettumanoor, Kerala 686631, Ettumanoor Temple Road
Chottanikkara Bhagavathy Temple
Chottanikkara Devi Temple, one of Kochi's well-known Hindu temples, is a popular destination for pilgrims who come in large numbers every day and throughout the day. The beauty of this temple is that Chottanikkara Devi is worshipped in three different ways. The goddess will be honored as Saraswathi in the morning, Lakshmi in the midday, and Durga in the evening. The greatest time to visit this temple amid the throngs of people is also during the Makom Thozhal festival, which is observed during the month of Kumbham. This is one of Kerala's well-known temples.
Location: Kerala, 682312 Chottanikkara, Ernakulam
Kaduthuruthy Thali Sree Mahadeva Temple
This is one of the best temples in Kochi city where one can spend quality time with their friends and family. It is situated adjacent to the hills that are perched close to Vembanad Lake. The Kaduthuruthy Thali Sree Mahadeva Temple is a quiet, serene location that is perfect for both Shiv enthusiasts and those seeking solitude and solitude in the middle of nature.
Location: Kaduthuruthy, Kerala 686604, Temple Road
Sree Poornathrayeesa Temple
One of the best temples close to Kochi is situated around six kilometers from the city center. The lovely temple is situated in Tripunithura, a small town that is a well-liked tourist destination in the areas close to Kochi. This temple was also built in antiquity, just like the others in Kochi. Since its establishment, it has not been rebuilt or modified so that visitors may still see the original architecture and artwork that the artisans of old created for the temple.
Location: Thrippunithura, Kottakkakam Road, Ernakulam, Kochi, Kerala 682301
The Jain temples in Kochi are the ones that draw tourists' interest to a significant extent among the numerous diverse temples in Kerala. One of Kochi's most tranquil temples is the Jain temple, which is thought to be 112 years old. To understand more about this location's historic significance, one might seek the assistance of the office personnel. In contrast to other temples in Kochi, despite the fact that the temple is accessible to visitors from all communities, there is rarely a large crowd or congestion inside the grounds.
Location: Kerala (682002), Mattancherry, Kochi
One of Kochi's biggest Shiva temples, legend has it that if you worship Shiva there, all your wishes would come true. The same is regarded as true not just for the Vaikom Mahadeva Temple, but also for the Ettumanoor Siva Temple and the Kaduthuruthy Thaliyil Temple. These three temples collectively have the unusual moniker "Powerful Trisome." The more often you visit this place, the more benefits you will receive. There are many festivals held during the festive occasion of Lord Shiva. Additionally, Vaikom Mahadeva Temple hosts one of the most well-known festivals, Vaikathashtami.
Location: Vaikom, Kerala (68611) Mahadevar Temple Post Office
One of the temples in Kochi where you can anticipate a strong audience to be present is Vamanamoorthy Temple, which is well renowned as the Thrikkakara Temple. Despite being a small temple, it is an old and well-maintained Vamana temple in India. It is frequently claimed that this was the palace where the great Mahabali lived. Male passengers should take off their shirts before entering the shrine, and everyone should put their phones on silent mode or off before entering. Don't miss enjoying the Grand Sadhya that is served within the temple if you have the chance to visit during the Onam festivities.
Location: Kochi, Kerala 682021, Pukkattupady Road, Thrikkakara, Edappally
Interesting, huh? Moreover, if you've been under the misconception that God's own country is only known for its backwaters, then grab your bags and head off to Kochi to experience the attraction of these well-known temples. Spend a wonderful vacation in Kerala and discover this paradise like never before.