Top 7 Richest Athletes in the World 2022: For a long time, sports like football, golf, basketball, and even Formula 1 have grown in popularity and enthralled audiences all over the world.
All sports athletes have inspired us with their talent. All sports fans have been impressed by these outstanding players, which we will now introduce to you. Even the most talented of its athletes had to put in a lot of effort to become the greatest in the world in a particular sport.
These athletes were able to make enormous incomes because of their achievements and performances during their careers.
Here are the Top 7 Richest Athletes in the World:
Michael Jordan: Estimated Net Worth: $2.2 billion [Richest Athletes in the World]
One of the best NBA basketball players in history is Michael Jordan. From the moment he entered the NBA, he won over the public. In the first season, he scored 28.2 points on average per game. In the 1990s, Jordan steered the Chicago Bulls to six NBA championships.
He has also amassed considerable renown because of the numerous products to which he lends his likeness, including the well-known Air Jordan sneakers made by Nike. Few athletes are able to accumulate wealth the way he has thanks to contracts like this.
After serving as president for a while, Michael Jordan made the decision to purchase the Charlotte Hornets in 2010. By 2022, Michael Jordan will be the wealthiest athlete of all time with a personal worth of $2.2 billion.
Ion Tiriac: Estimated Net Worth: $1.2 billion [Richest Athletes in the World]
Ion Tiriac is a former elite athlete from Romania who is now a prosperous businessman. Since he was a young child, Tiriac has loved sports. Before competing with the Romanian ice hockey team in the 1964 Olympic Games, he plays table tennis. After that, Tiriac switched to tennis, winning 27 doubles competitions, including Roland Garros in 1970.
He became a businessman after mentoring tennis players Boris Becker and Guillermo Vilas. After communism was overthrown in 1990, Ion Tiriac made history by founding Romania's first private bank. He will then move on to other industries, like insurance and aviation. Currently, Tiriac is the richest individual in Romania.
Tiger Woods: Estimated Net Worth: $1 billion [Richest Athletes in the World]
American citizen Tiger Woods is regarded as one of the greatest golfers in history. He made almost a billion dollars throughout the course of his distinguished professional career. One of the first athletes to reach billionaire status was Tiger Woods. He was successful in earning his fifth master's degree and fifteenth major title at the age of 43.
Woods is the best golfer of all time, both in terms of his record and how thoroughly he has dominated his key rivals. Tiger Woods has largely amassed his wealth through collaborations with big names like Nike. However, he has also amassed tournament winnings totaling more than $100 million.
Floyd Mayweather: Estimated Net Worth: $800 million [Richest Athletes in the World]
Floyd Mayweather, a former professional boxer, with a remarkable record of 50 victories and 0 losses. He is one of the world's top boxers. He is reputed to be the greatest defensive boxer in history.
After defeating Conor McGregor, Mayweather recently earned a substantial sum of money. Floyd received $200 million for his fight against Conor McGregor, one of the top fighters in the UFC, in 2017, ending his career in 2015. One of the most viewed sporting events in the entire world has been The Fight of the Century.
In the final round, Mayweather was able to endure McGregor's blows and prevail. With his victory in this last match, Floyd now has 50 wins. He grew to be one of the richest athletes in the world with a worth of $800 million.
Michael Schumacher: Estimated Net Worth: $700 million [Richest Athletes in the World]
German-born Michael Schumacher is regarded as one of the greatest Formula 1 drivers in history. He won 91 Formula 1 Grand Prix races and 7 world championships. He still ranks among the top 10 richest sportsmen in the world, despite a recent modest decline in his fortune.
Schumacher earned tens of millions of dollars in pay during the final years of his career. Additionally, the numerous sponsorship agreements he secured will enable him to amass unheard-of riches in Formula 1. The wealth of Michael Schumacher surpasses 700 million dollars.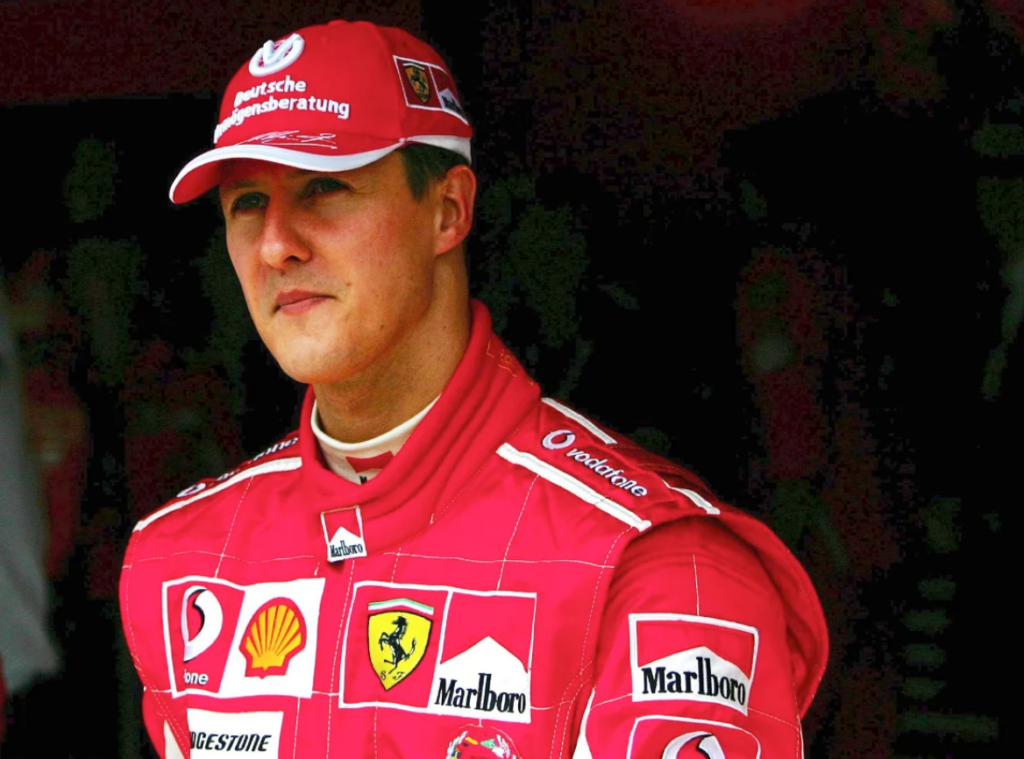 Magic Johnson: Estimated Net Worth: $600 million [Richest Athletes in the World]
One of the all-time great basketball players is American Magic Johnson. One of the greatest basketball players in Laker's history was Magic Johnson. He had an exceptional sense of the game and frequently made unexpected passes.
He has the best average of assists per game with 11.2 on average. With the Lakers, Magic Johnson won five NBA championships. During his playing career, he received salaries totaling more than $20 million. Additionally, he has made a lot of money with the help of his sponsors.
He started Magic Johnson Enterprises after retiring, and it is currently worth several hundred million dollars. He can now rank among the top ten richest athletes in the world thanks to this. He is worth a total of $600 million.
Roger Staubach: Estimated Net Worth: $600 million [Richest Athletes in the World]
A former quarterback for the American football league, Roger Staubach. He was a standout performer for the Dallas Cowboys. He won multiple Super Bowls with this team.
Roger Staubach is an excellent passer who can display skill in the game by making a variety of unpredictable passes while dodging defenders.
One of the most popular sports in America is American football. Therefore, the best players receive very high salaries. With a fortune estimated at $600 million, Roger Staubach is one of the wealthiest athletes in the world.