Top 8 Largest Employers in the World: In this blog, we will discuss the largest employer in the world. Have you ever wondered which businesses and organizations globally employ the most people? Keep reading to learn about the world's 8 largest workforces, ranging from the world's largest fast food chain to India's sprawling state railway.
United States Department of Defence, Walmart, People's Liberation Army, McDonald's, China National Petroleum Corporation, India Armed Force, and Amazon, are the top 8 largest employers in the world.
1 – Largest Employers: United States Department of Defence
The United States Department of Defence employs 2.91 million people and is the world's largest employer. Civilian employees and active military personnel are both included. The United States military is the most powerful in the world, with the most personnel and the largest defence budget, which reached $738 billion in 2014.
It was founded on September 18, 1947. (as National Military Establishment).
DOD's annual budget is $721.5 billion.
The Pentagon in Arlington, Virginia, just outside Washington, D.C., serves as the Department of Defence's headquarters.
2.91 million total employees
Executive department in the industry
2 – Largest Employers: Walmart
With 2.2 million employees across the United States and a few foreign nations, Walmart is the largest private-sector employer in the world. Walmart, which has an estimated $559 billion in market capitalization, is the largest company in the world by revenue. Massmart in South Africa is one of the many significant affiliates that Walmart also owns.
As Wal-Mart Discount City, Walmart was founded in 1962.
Walmart's corporate headquarters are in Bentonville, Arkansas, in the United States.
With a portion of (50.85%), the Walton family owns it.
Employed in total: 2.2 million
Retail industry
3 – Largest Employers: People's Liberation Army
With 2.185 million active and reserve members, the People's Liberation Army (PLA) is the biggest army in the world. The People's Liberation Army (PLA), which is made up of the Ground Force, Navy, Air Force, Rocket Force, and Strategic Support Force of the nation, is the military with the fastest pace of growth in the entire globe. It has undergone extensive modernization in recent years.
The Central Military Commission in Beijing is where the PLA's headquarters are located. The PLA was established on August 1st, 1927.
PLA's motto is "Serve the People."
PLA 2021 used to have a $209.4 billion budget.
2.185 million total employees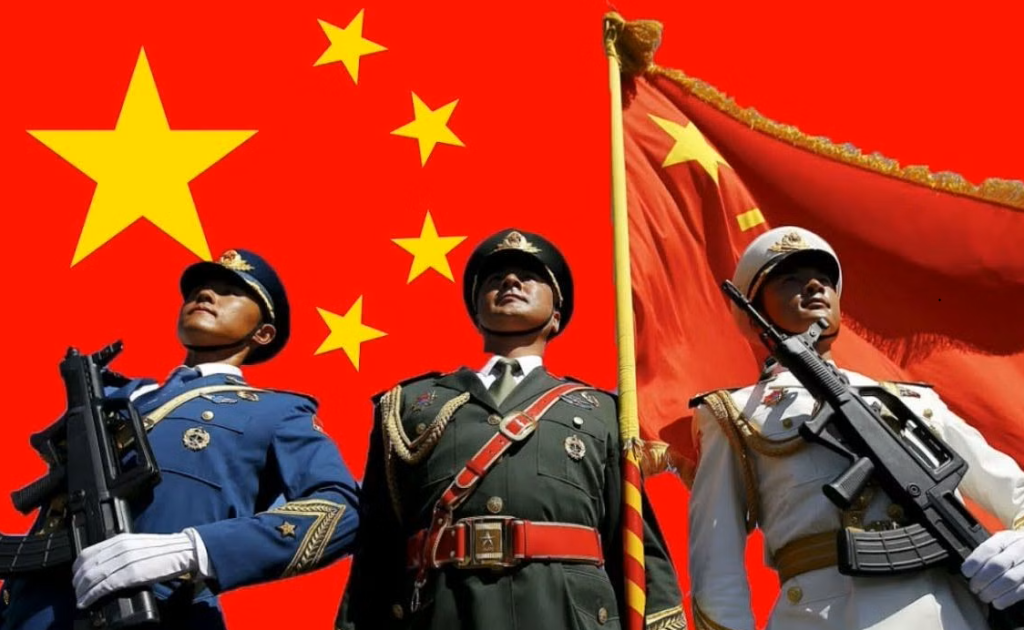 4 – Largest Employers: McDonald's
McDonald's employs more than 1.9 million people worldwide if you count its numerous franchises, making it the second-largest private employer in the world behind Walmart. The fast food restaurant giant operates in more than 100 nations and feeds 69 million people daily on average.
On May 15, 1940, in San Bernardino, California, McDonald's was founded. Richard, Maurice McDonald, and Ray Kroc founded it.
It offers its services in more than 119 different nations throughout the world.
Employed in total: 1.9 million
Sector: Fast Food
5 – Largest Employers: China National Petroleum Corporation
The National Petroleum Corporation (CNPC) is the sole producer of oil and gas in China. The massive corporation employs 1.6 million people and has drilling rigs and refineries in 30 nations, including Canada, Venezuela, Iran, and Azerbaijan.
It was established in 1988, and Beijing, China's Dongcheng District is host to its headquarters.
It produces roughly 168.44 million MT of product each year.
More than 67 billion yen is made in net income by CNPC.
Employed in total: 1.6 million
Industry: Oil and gas
6 – Largest Employers: Indian Armed Forces
There are roughly 1.445 million active-duty people and 1.2 million reserve troops in India's armed forces, which include the Indian Army, Indian Navy, and Indian Air Force. The nation's military budget has increased significantly in recent years, from $56.64 billion in 2016 to $71.12 billion in 2019.
Its main offices are in New Delhi's South Block of the Ministry of Defence.
The Indian Armed Forces have a budget of approximately (US$64 billion).
Every year, 23,116,044 members of the Indian Armed Forces reach military age.
Total Employees: 1.445 million
7 – Largest Employers: Indian Railways
With 1.4 million workers, the state-owned railway network in India is renowned for its punctuality and vast size. The vast network, which offers both local and long-distance service, covers tens of thousands of kilometers and carries an astounding 8.1 billion passengers annually.
It was established on May 6th, 1836, and has its headquarters in New Delhi, India.
The Indian Railways generated (US$19 billion) in revenue last year.
It generates a net income of about (US$370 million) per year.
Total Employees: 1.4 million
Industry: Railway transportation
8 – Largest Employers: Amazon
Unlike other companies, Amazon started a significant hiring drive during the pandemic. This led to an expansion in Amazon's employment from 800,000 to 1.3 million people. This number includes both part-time and full-time employees, as well as freelancers and temporary employees.
It was once known as Cadabra and was founded in 1994.
Jeff Bezos created it, and Seattle, Washington, in the United States, is home to its headquarters.
It had a net income of almost $21.331 billion the previous year.
Employed in total: 1.3 million
Business: E-Commerce
Conclusion
The Top 8 Biggest Employers in the World are listed in this blog. With 2.86 million employees, the US Department of Defense takes the top spot on this list. Moreover, Walmart is in second place with 2.2 Million.